More ways to save!! Learn more about our offers and promotions on equipment, programming and everything in between.
DISH has something for everyone. Find out more about our great programming packages, HD content, premiums, local channels and more!
Experience the best! Check out our extensive line up of HD, DVR and standard receivers.
Save Money $$$ Cut the Cable! We have programming for the entire family .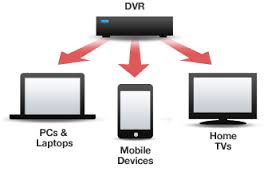 Get the Hopper with sling and Watch TV ANYWHERE!
How about Portable TV
The Tailgater

® Takes TV Outside Great for Campers or RV
How it Works
The Tailgater® Portable Satellite Antenna is like a TV valet – it brings you service when you need it. Connect the Tailgater® to a compatible DISH® receiver and start watching TV        wherever you are – in the parking lot of the big game, on a camping trip, or picnicking by a stream. Enjoy the same English or DishLATINO programming packages you enjoy at home when        you're on the go – just add the Tailgater to your existing account. Some restrictions may apply.
Setup
The Tailgater® Portable HD TV System consists of a fully-automatic, portable satellite antenna and an HD solo receiver. It's easy to set up and automatically finds the right        satellite for your DISH signal. Portable and lightweight, it's easy to carry from one outdoor activity to the next.
Note: The Tailgater®  only works in the 48 contiguous United States.
Features
Portable, compact & lightweight-10 lbs
Displays: 480i, 480p, 720p, 1080i
Comes with built-in security bracket
Built with weather-resistant cover
Supports HD and SD programming
Automatically finds satellite signal
Give us a call we will get the right package for your budget 716-934-4923