Still building windows 7 pro for business if you need it.
 Reminder: XP support Expires April 8th We can still build Windows 7 and 7pro computers or order laptops with Windows 7 pro Give us a call.
Computer Repairs and Services
We scan and remove Viruses that slow and riddled your computer with errors or worse the dreaded "Blue Screen of Death". We can correct many problems with your computers operating system that may be causing it to run slow, crash or randomly shut down.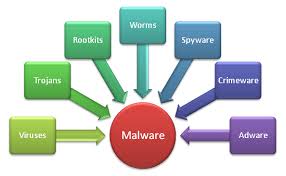 Malware and Viruses can put your computer and your personal Data and information at RISK!
With high-speed internet becoming more popular in homes and businesses, malware is easily the greatest threat to a computers well-being. "Malware is software designed to infiltrate or damage a computer system, without the owner's informed consent.  We can get these out of your system and get it running fast and smooth again.
Some of the service we provide.
Hardware Diagnostic

System Optimization
Virus spyware and Malware Removal
Custom Systems and More.
We can help you with all your technology needs.